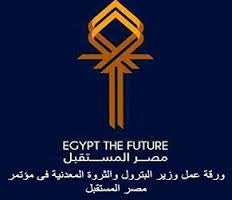 Following the widely publicized and popular Egypt Economic Development Conference (EEDC) in mid-March, a raft of media articles were published lauding the new, ambitious and reform-heavy Egyptian economy.
While nearly $40 billion of private and public sector investment deals were signed over the course of the conference, the EEDC did more to legitimize the Egyptian economy and political leadership than anything else. Five years of revolution, civil unrest, military rule and a rotating cast of politicians and generals crippled the economy and many Egyptians lost confidence in the leadership. Now, Abdel Fattah el-Sisi, the president since 2014 and a peaceful, economically minded leader, appears to finally have the backing both of his people and those of international importance.
In his closing speech, el-Sisi could be heard leading chants of, "Love live Egypt!" as hundreds celebrated the economic injections in the streets. In all, 22 heads of state and more than 3,500 delegates attended, making it the largest event that the organizers, Richard Attias & Associates, who also have organized the World Economic Forum, had ever seen. Billions worth of deals to the energy and real estate sectors, intended to eliminate blackouts, stabilize electrical systems and begin the construction of a new Egyptian capital, will go some way to pulling Egypt out of its economic crisis.
But political support, good attendance and a few billion in economic projects do not a thriving nation make. Many of the Egyptian political elite, as well as economists from around the world, noted that many aspects of a healthy Egypt were overlooked at the EEDC. First and foremost, the issue of unemployment was only referenced in the context of how the billions in deals would help diminish the 13.2% jobless rate. But since energy and real estate are notoriously low- or temporary-employment sectors, it is difficult to see how the EEDC does much on this front. The Egypt 2030 plan has the goal of reducing unemployment to 5% by that year, and Egypt will need to do much more if they hope to reach this number, especially considering that around 700,000 young people enter the workforce each year.
Social justice is another issue. Nearly half of Egyptians live at or near the poverty line, evidence that the previously booming Egyptian economy never trickled down to the majority of the population. At the conference, el-Sisi and others intimated that thanks to the largely private sector investment, it would be much easier for the profits to reach a larger swath of society.
Ultimately, Egypt needs to turn this successful event into greater transparency and democracy within its borders. El-Sisi has already said he would like another EEDC next year to review the progress made this time around. One can only hope that next March, el-Sisi gives less time to billion-dollar deals and more time to how they will help everyday Egyptians.